For over 60 years now, Toyota has combined high quality and high tech vehicles with unbeatable value. And there is perhaps no better example than the 2020 Corolla Hybrid.
The Toyota Corolla has always led the pack among compacts and the 2020 Corolla hybrid keeps that tradition going. But what makes the hybrid version so different? Let's start with the handling. Handling on the 2020 Corolla hybrid is light and easy to operate and perfect for moving about town and fitting into tight space – a very valuable asset driving in Atlanta. The rear suspension helps provide a more smooth ride on bumpy roads
The all-new Corolla is revamped with a lower height, widened track, and shortened front. Meanwhile the rear overhang is lengthened to increase its dramatic and unique look. From a performance and driving experience standpoint, the Corolla deserts its torsion beam rear suspension for an independent setup. You'll find this gives a huge improvement on the Corolla's handling.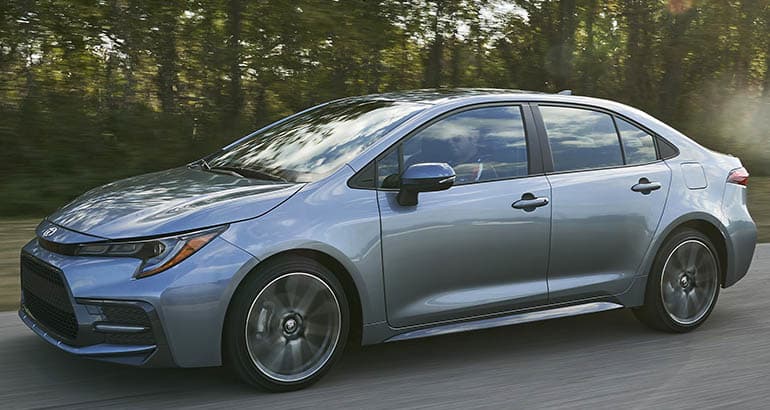 The Toyota Corolla LE hybrid goes above and beyond what you expect in a typical Corolla. In addition to being a great value, it's also ultra-efficient. It reaches an EPA estimate of 53 mpg city and 52 highway.
If you're into specs, you'll be happy to know that the 2020 Corolla hybrid is just as impressive under the hood. The gas and electric power comes in at 121 horsepower, with 105 lb.-ft. of torque. Just because it's a hybrid doesn't mean it's lacking juice and some thrills.
If you'd like to make the 2020 Toyota Corolla hybrid your own, there's no better place to do so than right here at Nalley Toyota in Roswell. Continue to browse our website to see all of our in stock vehicles and learn more details about all of their features