When most people think of taking care of their cars, their first thought is probably the engine or transmission; maybe pipes of anything else. But what often goes overlooked is your tires. Your wheels, impact your vehicle more than almost anything else and we want you to always be aware of their condition. Your tire is where your car meets the road, which means it will constantly be experiencing wear and tear, so if you're not constantly staying on top of your tires, things can get bad. Toyota will always equip your vehicle from factory with tires to pair the driving style of certain vehicles, such as how the 86 boasts performance rear summer tires for maximum grip, or the RAV4 comes equipped with all season tires with high sidewalls to exploit comfort. But this may not fit every driver's style.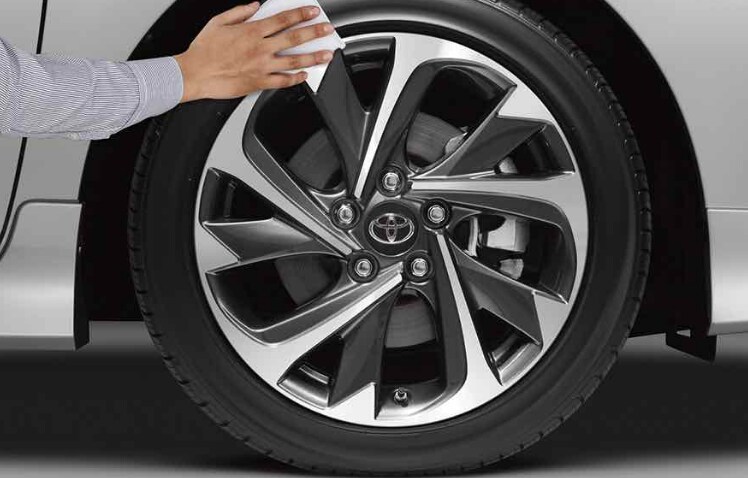 In fact, the way you drive your car goes a long way in determining the condition of your tires. Do you find yourself driving on the city or the highway mostly? Do you spend a lot of times going down old country dirt roads or are you off roading? These are the kind of questions you should keep in mind when you're thinking of how your tires are performing and maybe buying new ones. The key to saving money when buying tires is longevity, so it's important to do research on not only tires, but the most effective way to drive. Are you interested in increasing the comfort of your ride? Focus on a larger sidewall that will forgive the bumps and cracks of the road. Is performance your main concern? Look for a set of tires with the largest contact patch (width) and focus on summer tires that will increase your grip and in turn your acceleration.
Another underrated factor that goes a long way in determining the health of your tires is the weather of where you live. If you experience a lot of snow or rain in your area, you should look at all-season tires. Summer tires on the other hand are perfect for relatively warm climates and will deliver you the most consistent driving experience. If you can, it's best to have two sets of tires, summer and winter tires, to get the best performance possible with your wheels.
Do you have any questions? We're more than happy to help and get you ready for the road, tires and all! Stop by Nalley Toyota Roswell today to get started!