Most people know all about the Toyota Prius – the revolutionary EV that paved the road for many of the electric vehicles that followed. But while the Prius gets the spotlight, there's another Toyota environmentally friendly vehicle that you need to know about. Meet the Toyota Mirai. In case this is your first time meeting, the Mrai is a groundbreaking hydrogen fuel cell vehicle that is making waves in just the same way the Prius was years before.
After its much anticipated unveiling in the 2014 LA Auto Show, the Mirai started production in 2015. Since then, more and more buzz has built about the hydrogen fueled car that many see as a gateway to the future.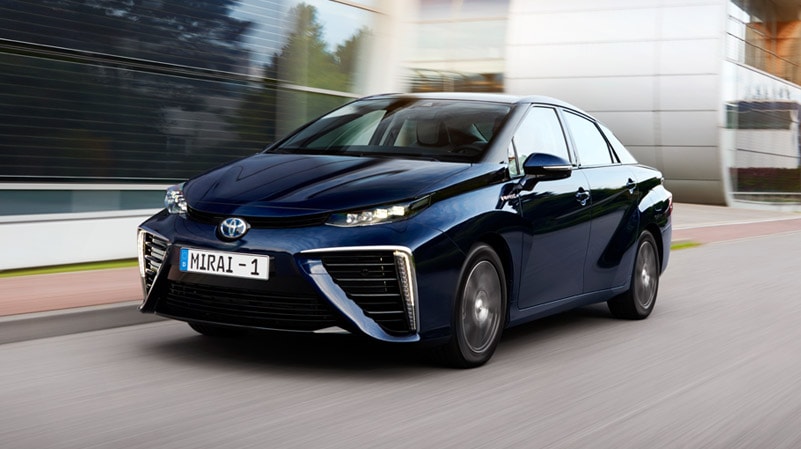 At first glance, the Mirai might look familiar, but once you're behind the wheel you'll quickly see this is unlike anything else you've ever driven. If you're into the details, you'll be interested to know that the Mirai uses Toyota's Fuel Cell System which utilizes both fuel cell and hybrid technology. The Mirai also uniquely features a 5kg high-pressure hydrogen tank. All this together means that the Mirai can run without producing any harmful byproduct. You'll also be interested to know that the all-new Mirai can accelerate from 0 to 100 km/h in just 10 seconds, and has a top speed of 180 km/h.
For its part, Toyota has made the Mirai a priority of its future plans which means you should expect to see a lot of this hydrogen fueled car over the next few years. New production facilities are popping up all over the world to manufacture the necessary hydrogen tanks.
Make sure to stay tuned to our website and social media so you can see more updates on what future looks like for the Mirai and when you can get one for your own.