As one of the top auto manufacturers in the world, Toyota prides itself on creating vehicles for every type of need and every type of situation. It's why every Toyota vehicle from the Prius to the Tundra receives high praise from its drivers and keeps people coming back for more. Of course, for some people, nothing beats the classic minivan, and if you're one of those people then you will be very happy with the 2017 Toyota Sienna.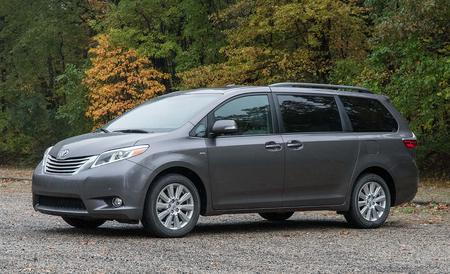 The Sienna has all the features you could want in a van: plenty of space for your family, all of your stuff, and more. It's powered by an impressive 296 horsepower 3.5 liter V6 engine along with Direct Shift-8AT which provides prime acceleration. It even impresses when it comes to fuel economy. The 2017 Sienna get 27 highway mpg and 19 city mpg.
But beyond the obvious stuff, the Sienna excels in other ways. The 2017 version offers a fresh design that makes it a little sportier and more aggressive. So when you drive the Sienna, you can feel cool and stylish while behind the wheel. You'll also notice the distinctive grille, bumpers, and underbody spoiler that make this a van that will stand out amongst the crowd.
If its technology you're looking for, the 2017 Toyota Sienna has that as well. The minivan is equipped with a 16.4 inch color display that can cleanly display movies, video games, and anything else that will keep your kids occupied while in the backseat. You can also get a dual-view Blu-ray disk if you so choose.
All in all, the Sienna is an impressive vehicle that should be your first choice when looking for your family's next minivan. If you are interested, stop by Nalley Toyota of Roswell and talk to our friendly staff who will let you take a test drive and work with you to take this beautiful vehicle home today.