April is Earth month, where we celebrate the natural resources we are given and take time to acknowledge what we can do to create a better, safe, and healthier planet for the next generation. As one of the globe's premiere automotive brands, Toyota recognizes its responsibility to keep the Earth clean and set a great example for the rest of the industry. That's why Toyota is so proud of its fleet of hybrid cars and fuel cell vehicles. From the beginning days of the Prius to the introduction of the Mirai, Toyota has led the way in producing environmentally friendly cars that are fun to drive and totally innovative. So, in honor of Earth month, let's take a look at all the hybrids and fuel cell vehicles that Toyota offers.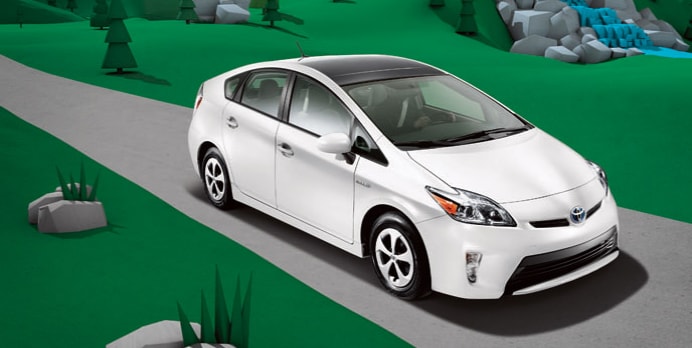 There's no better place to start than the classic Toyota Prius. The Prius has been around for awhile, but that doesn't make it any less exciting. The 2017 version is a very exciting edition that brings world class technology and design together to create a Prius unlike ever before. Every Prius comes with Toyota Safety Sense, a very advanced suite of safety technology that will make your drive easier and much safer. Updated LED headlights and taillights give the new Prius a sleek look that makes it stand out with a brand new edge.
Beyond the Prius, Toyota offers a wide range of hybrid versions of some of the most classic Toyota vehicles including the Camry Hybrid, Avalon Hybrid, RAV4 Hybrid, and Highlander Hybrid. These vehicles allow you to drive the car you love while also experiencing all the benefits of a great Toyota hybrid.
Lastly, the 2017 Toyota Mirai is an exciting new addition to the Toyota environmental lineup. The Mirai is a fuel cell vehicle that gets 312 EPA-rated miles per full fill and has zero emissions. With a sharp look and a gorgeous interior, the Mirai is a true the top of the line vehicle.
If you are interested in purchasing any of Toyota's hybrids or FCVs, stop by Nalley Toyota and we will help you find the deal that works best for you.